A CREATIVE SPACE FOR YOUR CREATIVE PROJECTS
This venue room is an amazing space inside the facility. It's the size of most venues in Arizona! The stage is the size of most 1500 seat venues! This helps bands really dial in their live show by playing on the big stage. You can rent this room for a very affordable rate, and video tape your set. Review the tape and work out the bugs. This is an amazing tool for bands to really learn to entertain the audience rather than just rehearse in a room standing in a circle. This is essential in transcending the "local" to "national" boundary! The room is also available for private events. Shoot a music video, showcases for record labels/agents/managers, CD release parties, fan appreciation shows, or if you want to have any kind of private event, the room is available for rent! Includes PA, Lights, soundman, security, and stage manager. Please call for more details for renting this for your next private event!
At a Glance:
$55/hr, 2 hr minimum
1550 sq ft
12x24ft modular stage
Behringer X32 live mixing console
Professional lighting system
Live performances
Photography production
Video production
Tour prep
Large room recording
Rehearsing
Teaching expos
Private events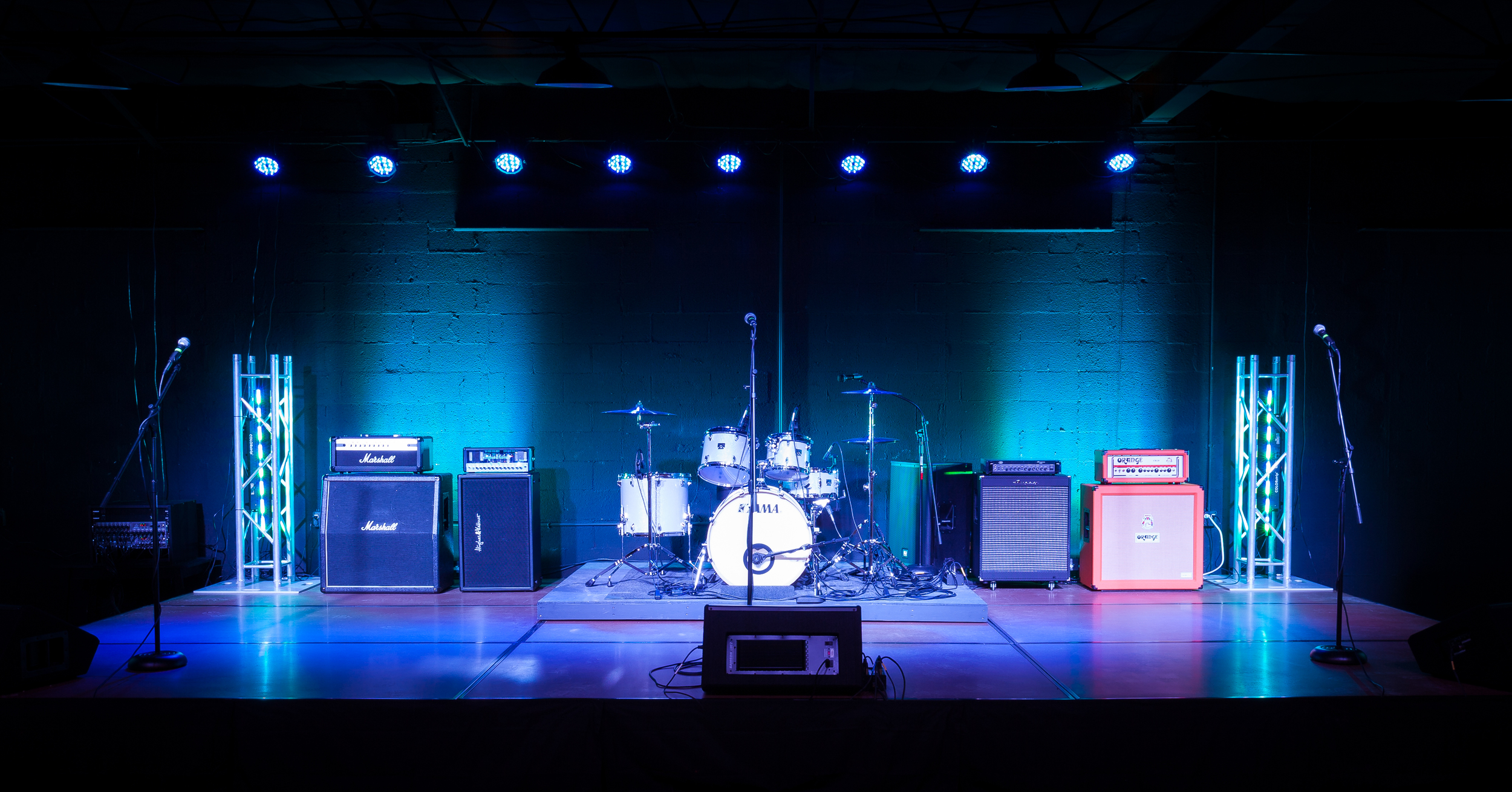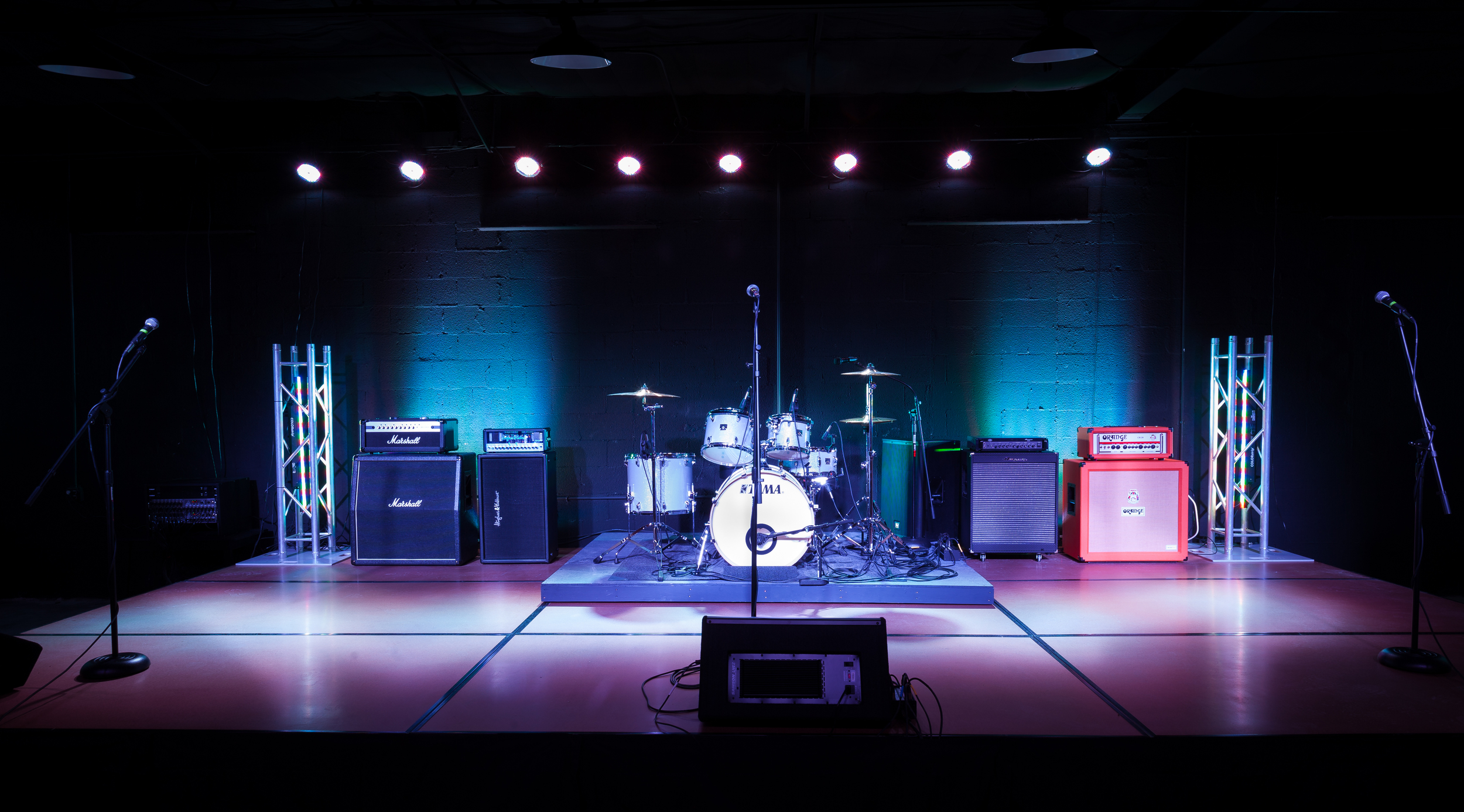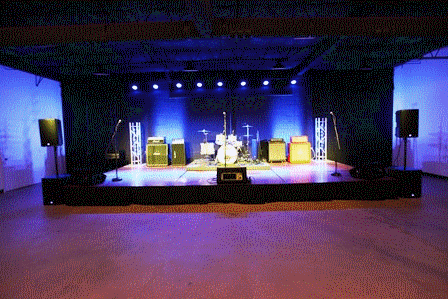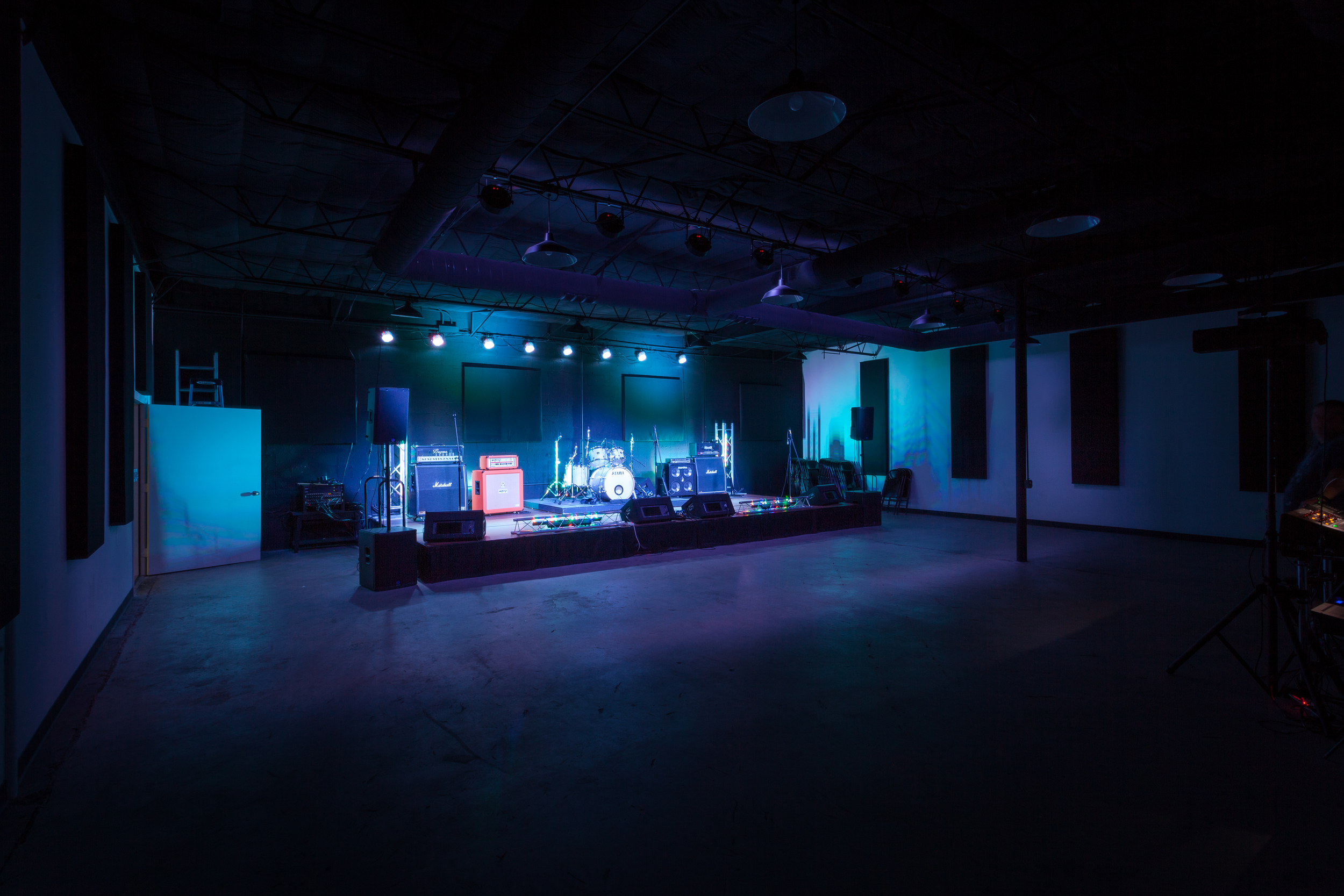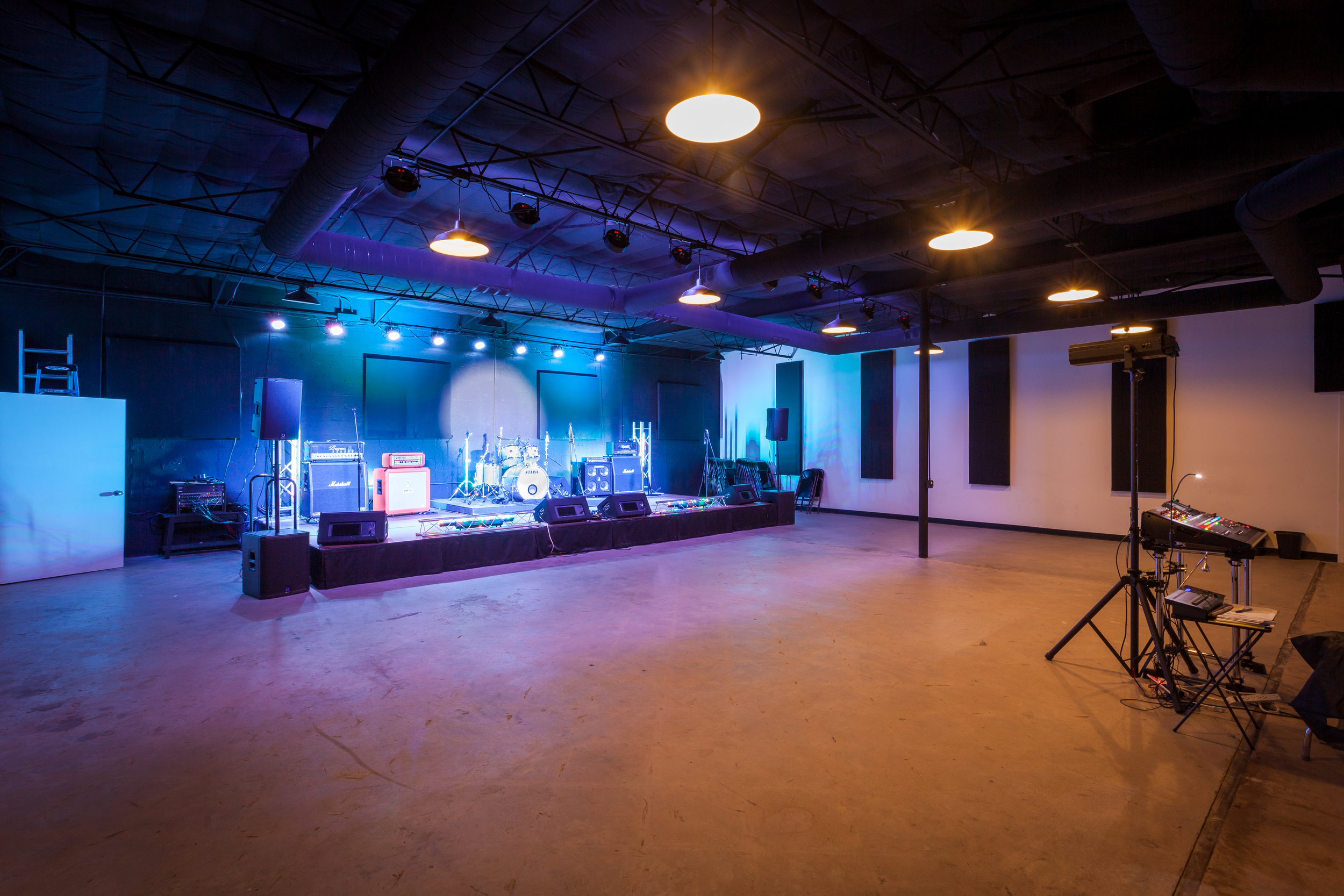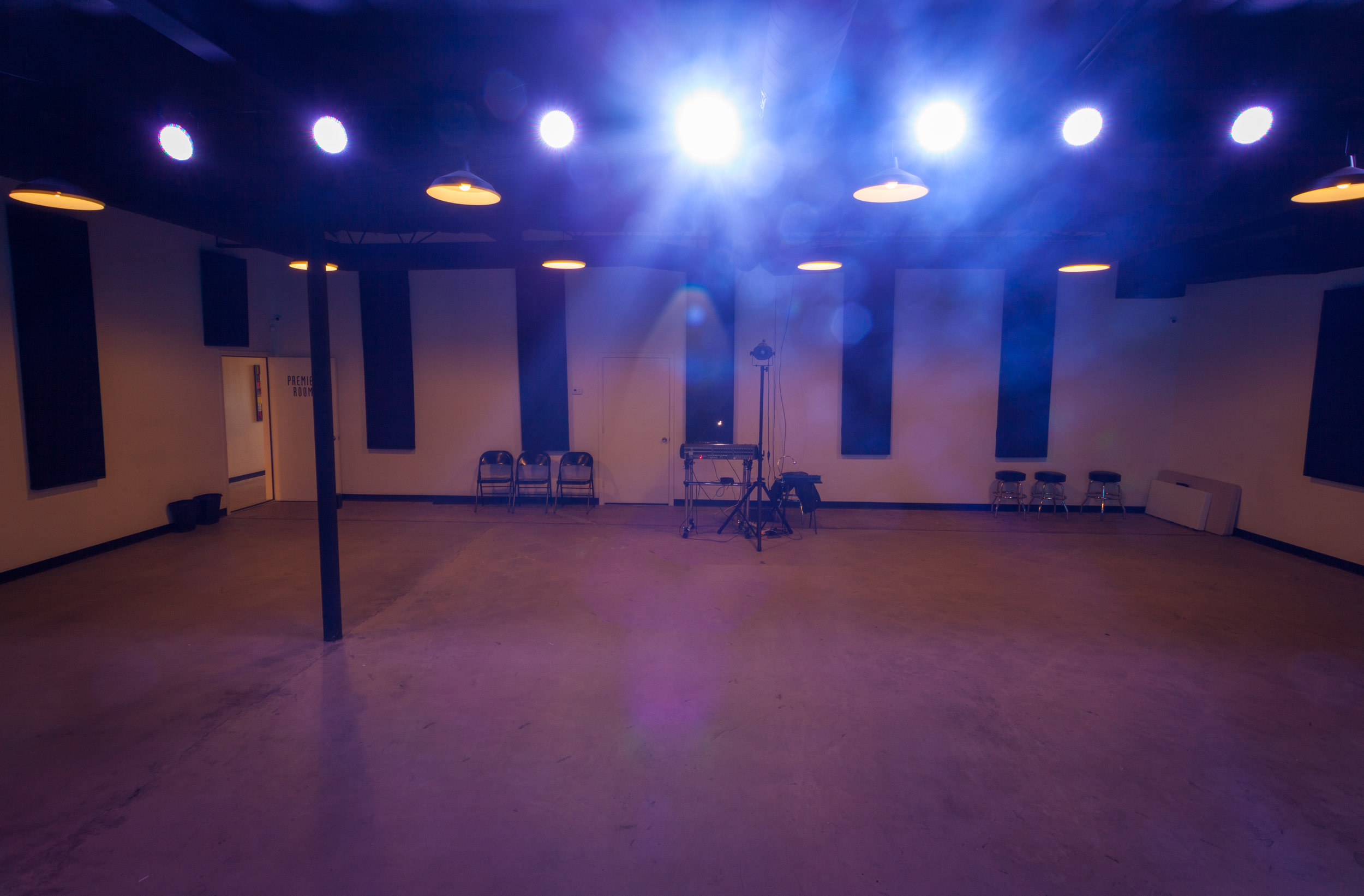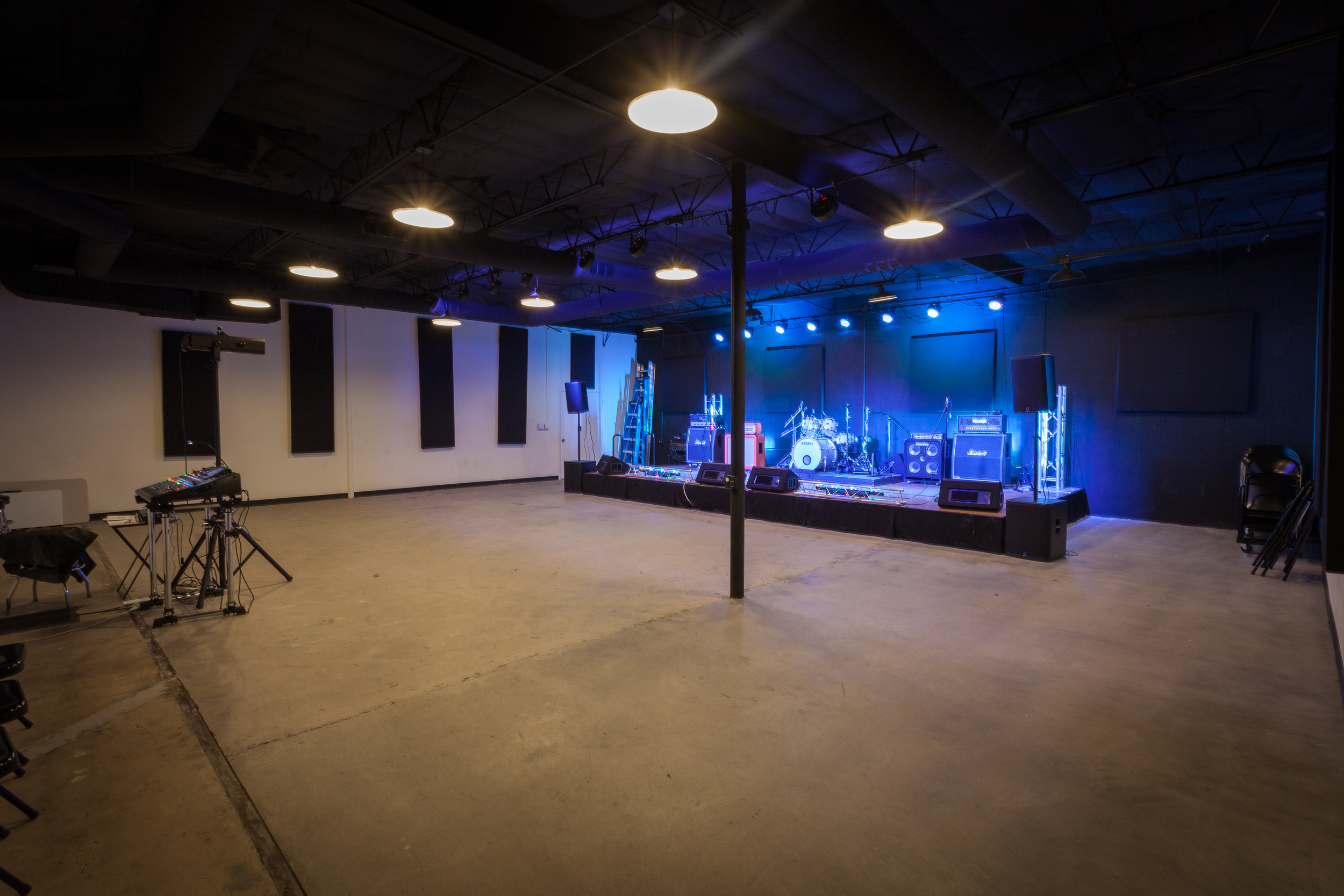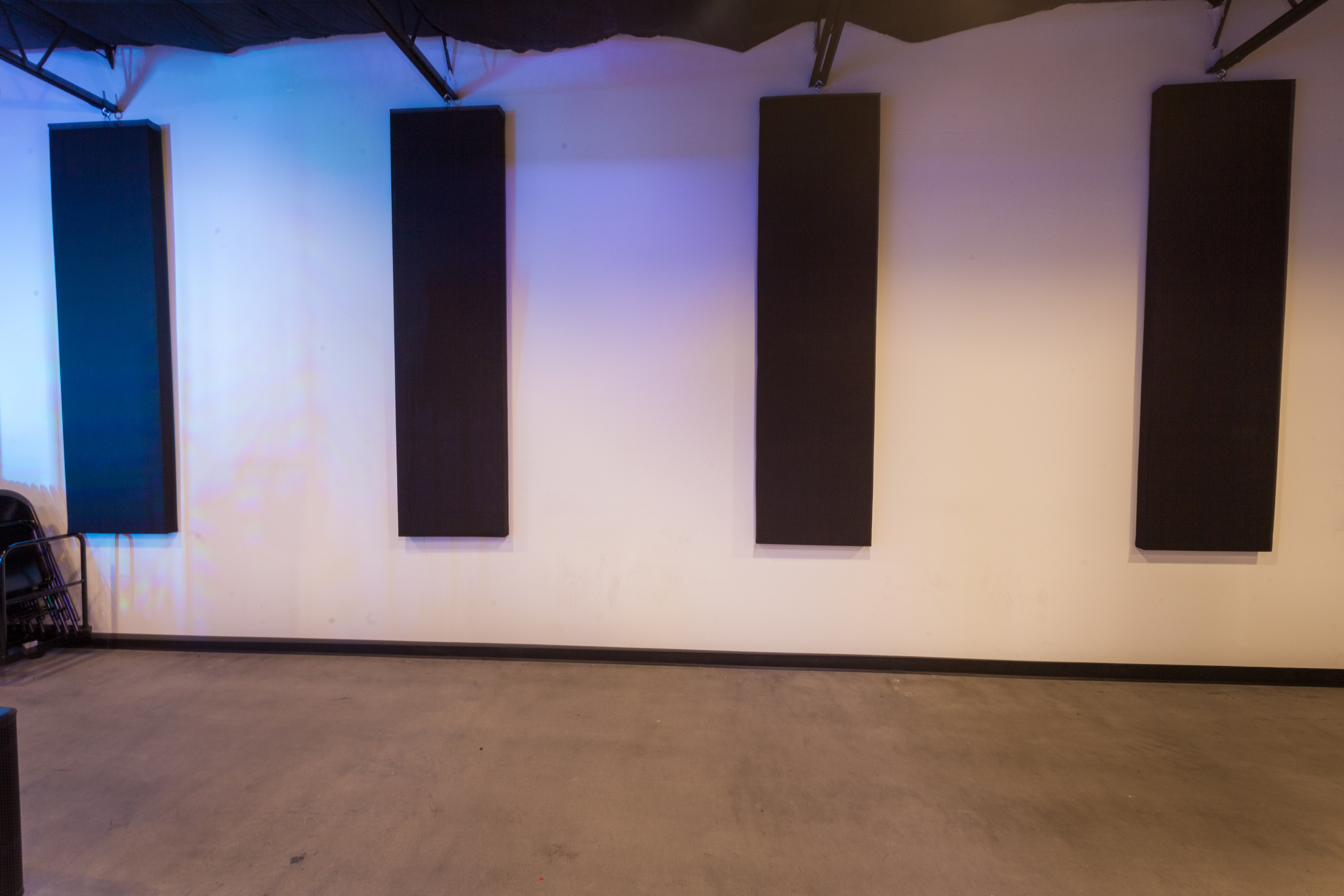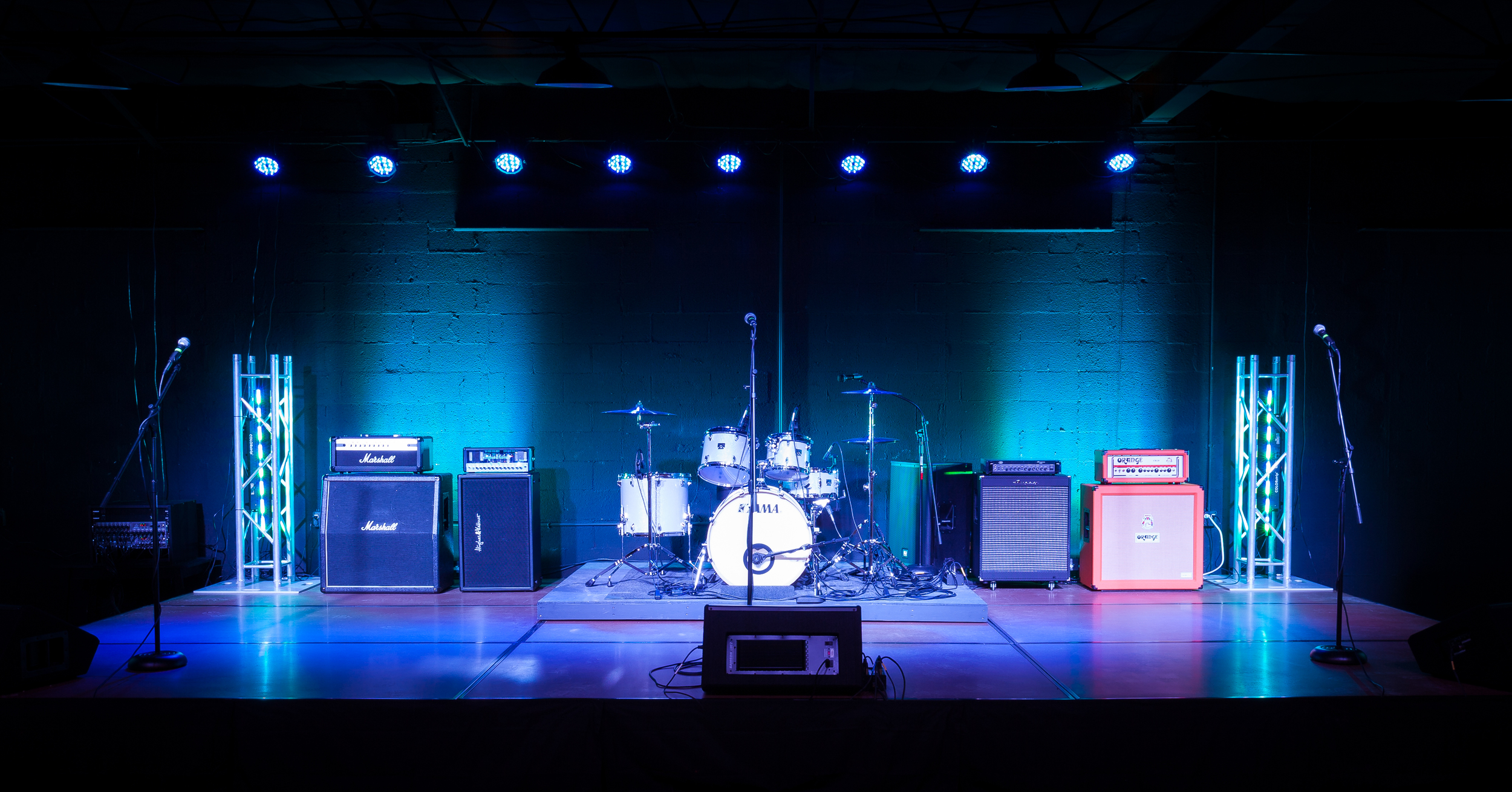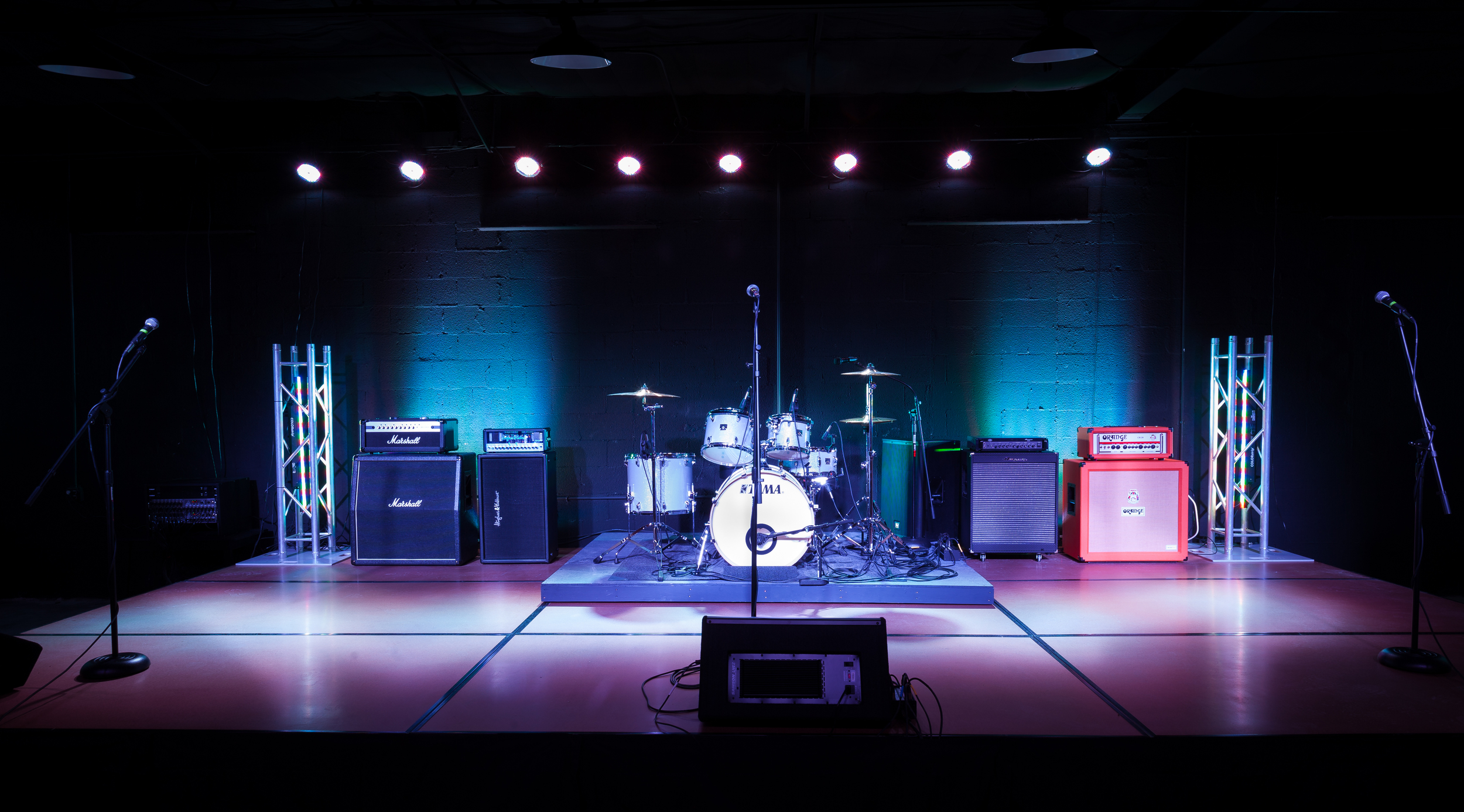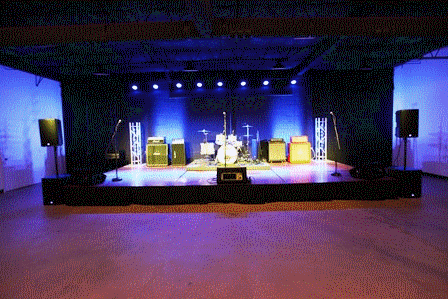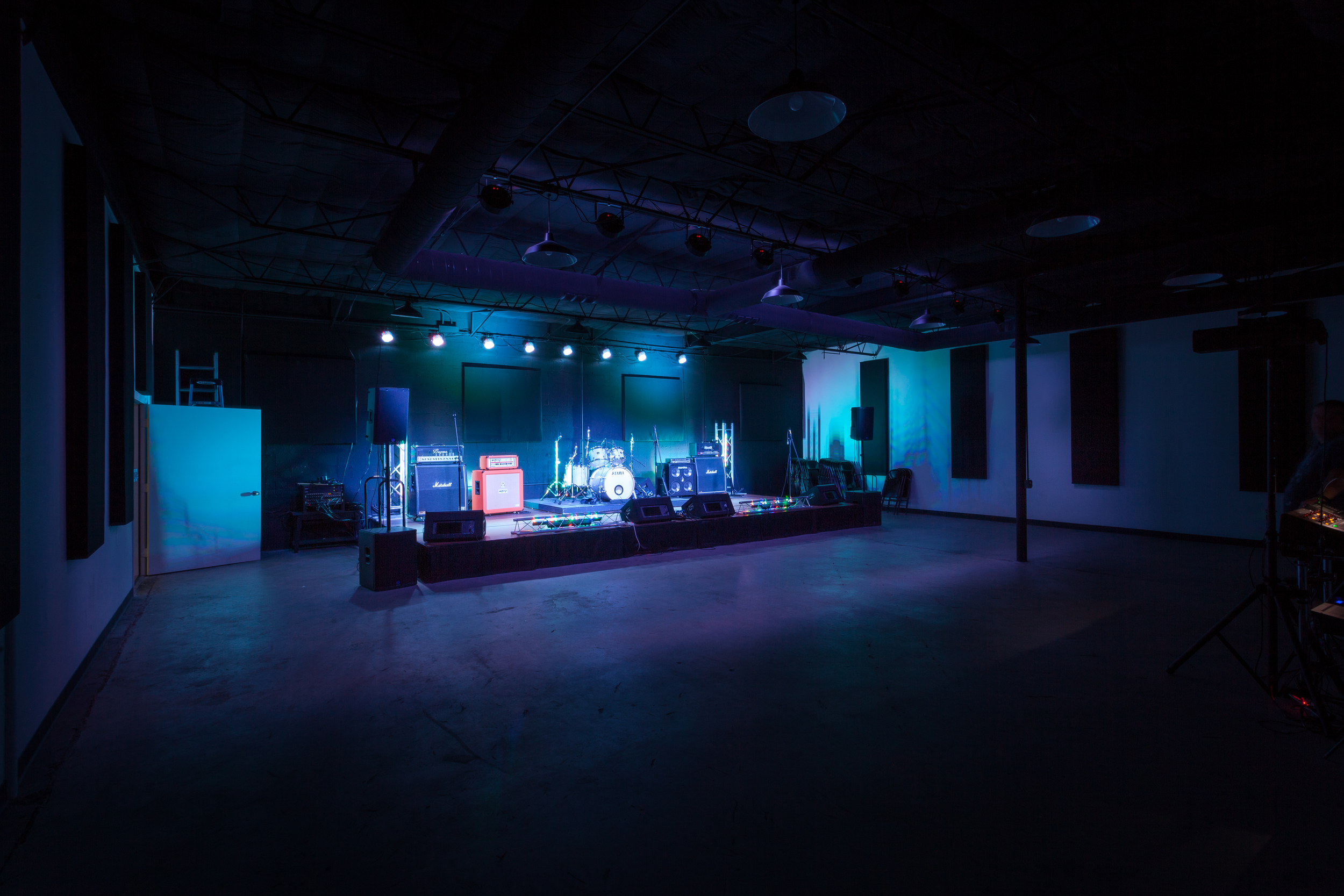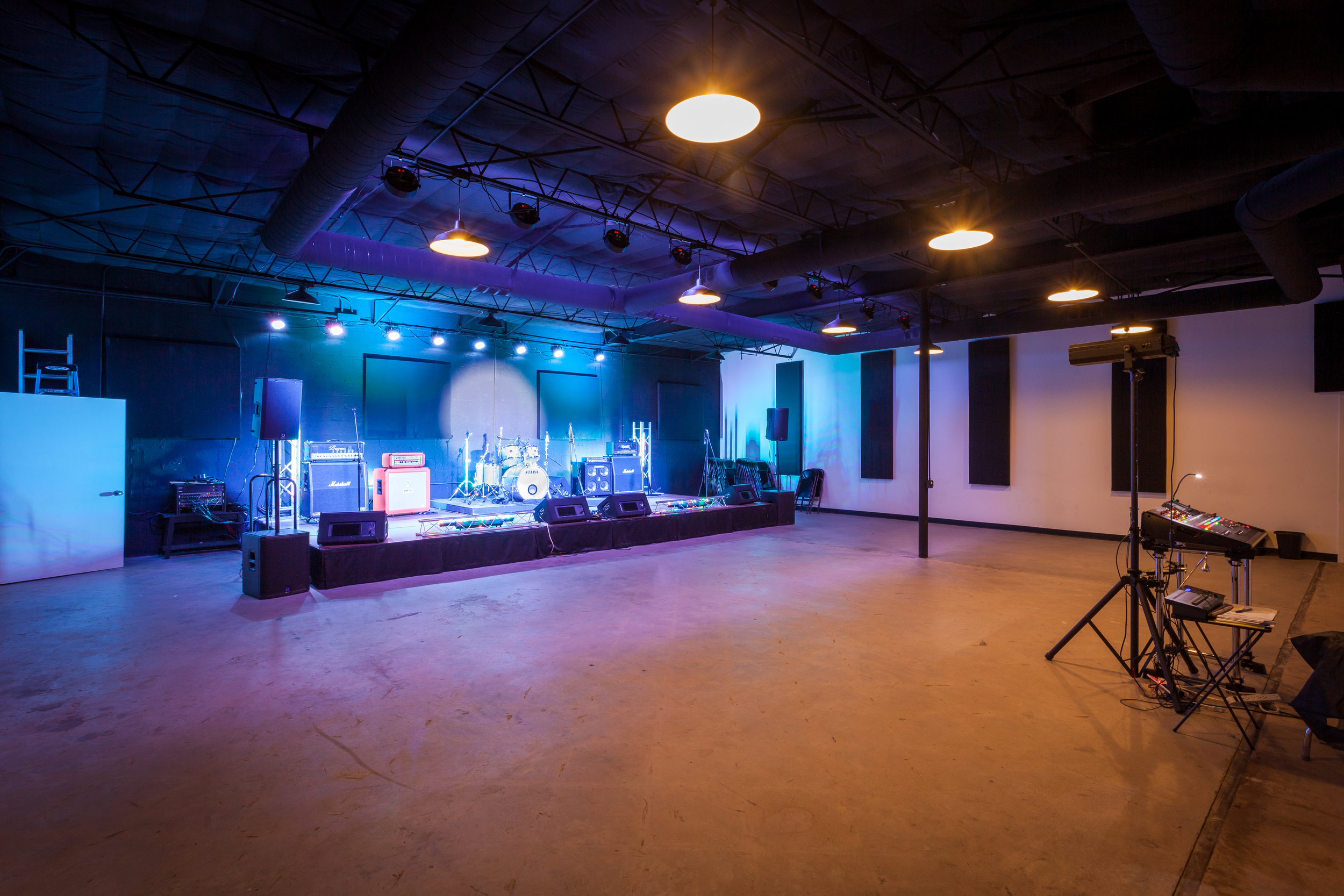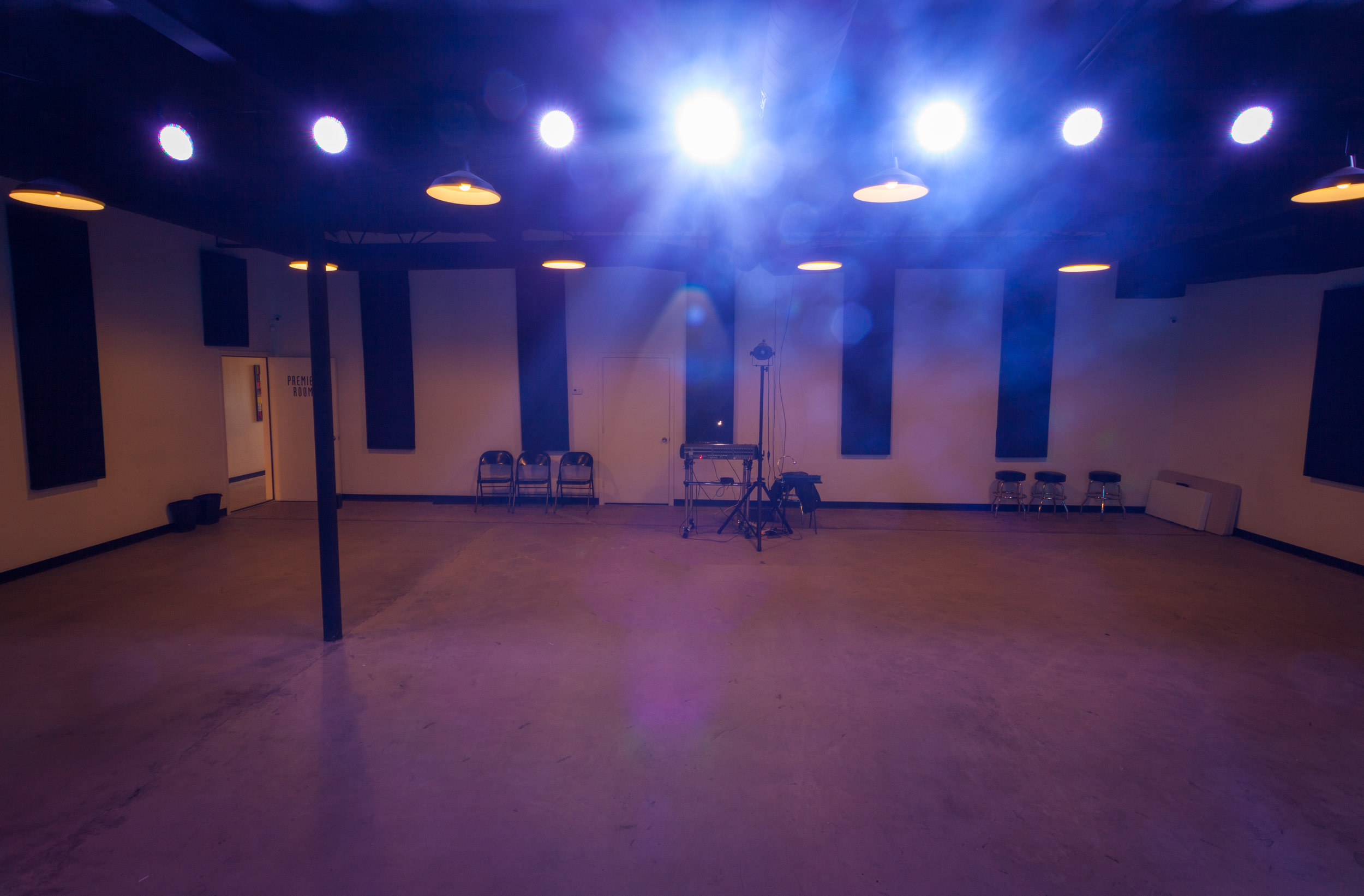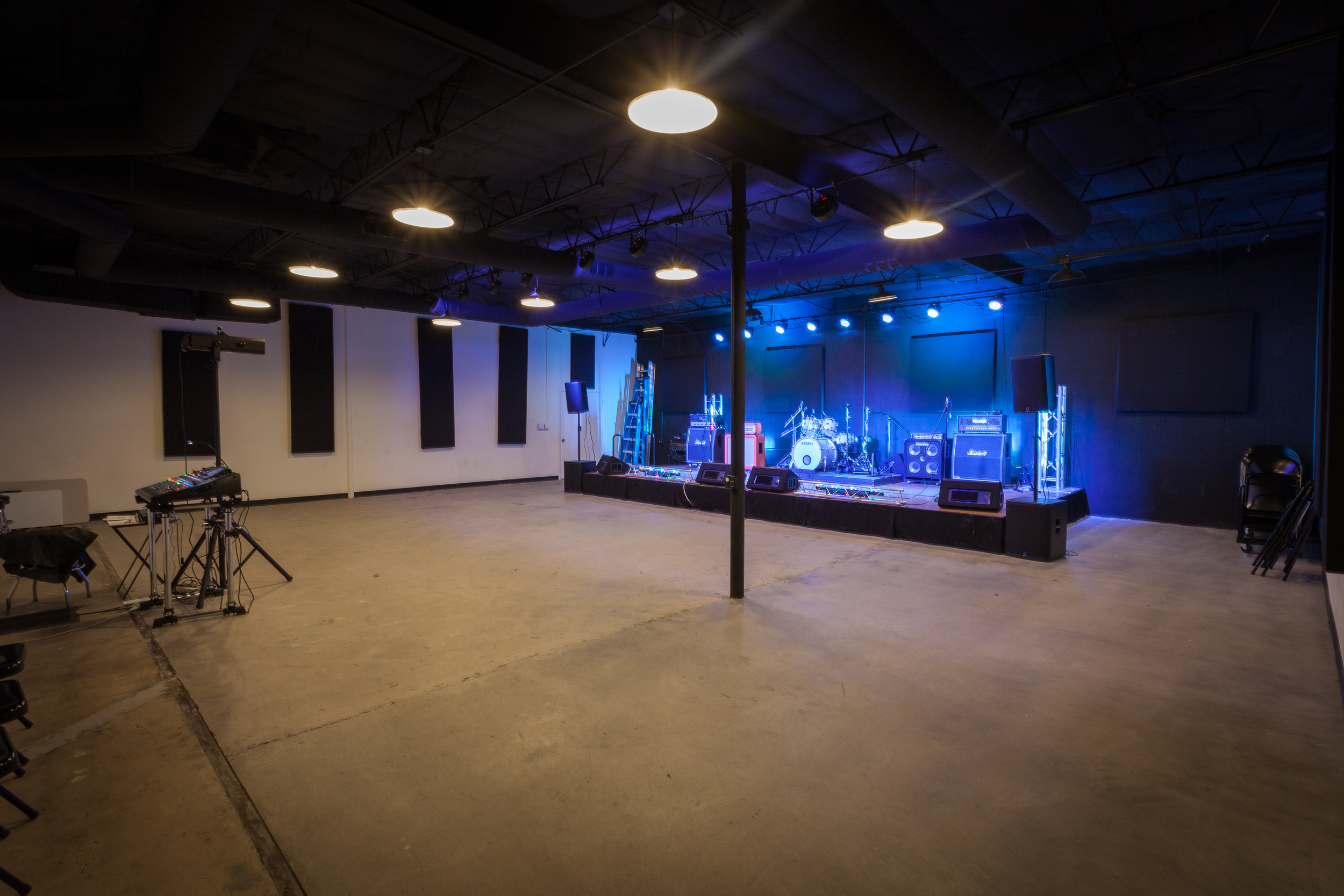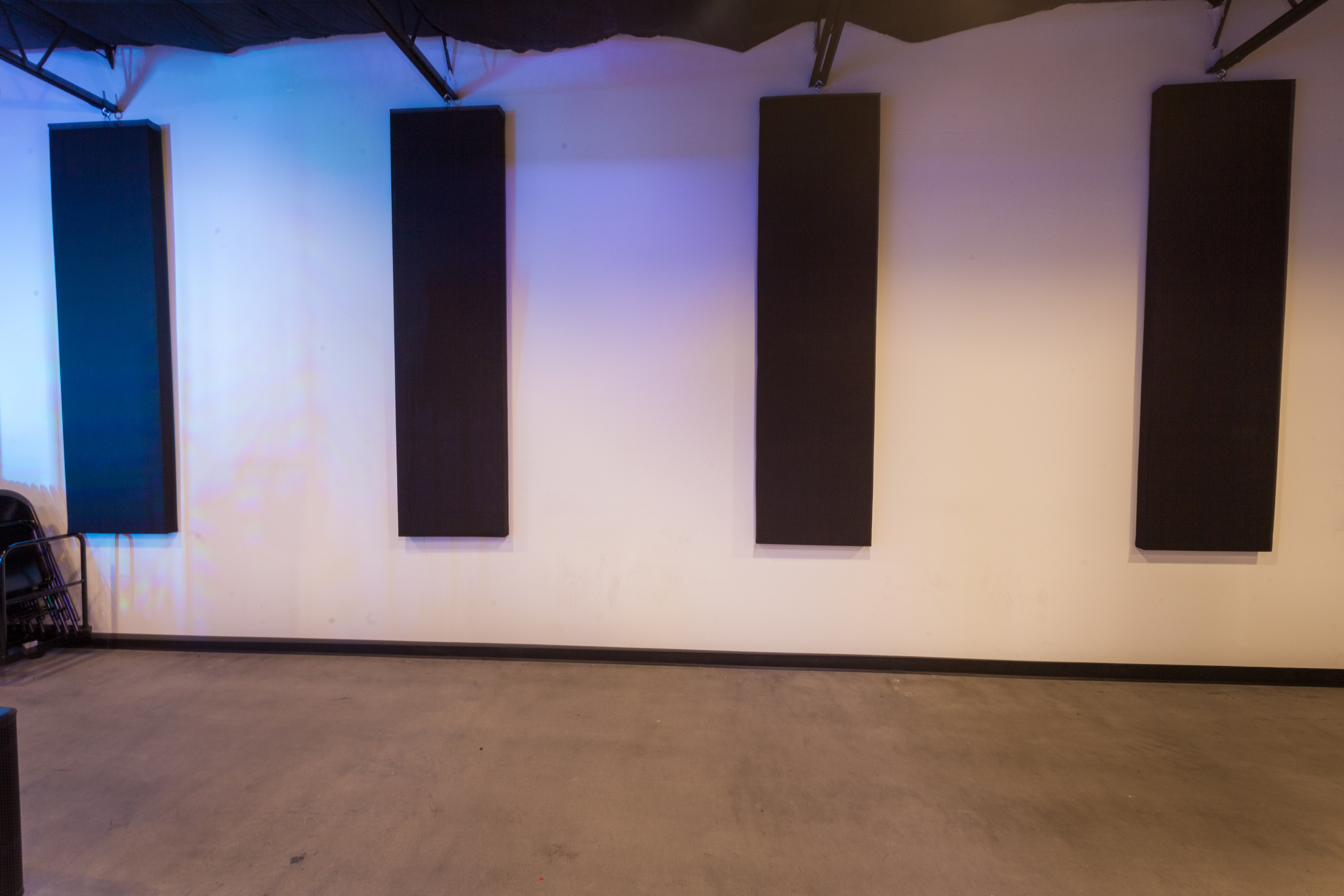 With 1,550 sq. ft. of creative space, our Premier Room provides a unique and extraordinary opportunity for our clients. We designed our room with the objective of catering to multiple ideas and possibilities from Live Performances, Photography, Video Production, Tour Prep, Large room recording, Rehearsing, Teaching expos and Private social engagements. Bands can showcase their talent with a performance on our comfortable 12x24ft. modular stage, positioning the stage to create an ambient experience both entertaining and enjoyable for the artists and their guests. With our Behringer X32 live mixing console, bands and their fans can experience outstanding live sound. When considering a location to host your next event, Premier studios, will meet your needs and exceed your expectations.